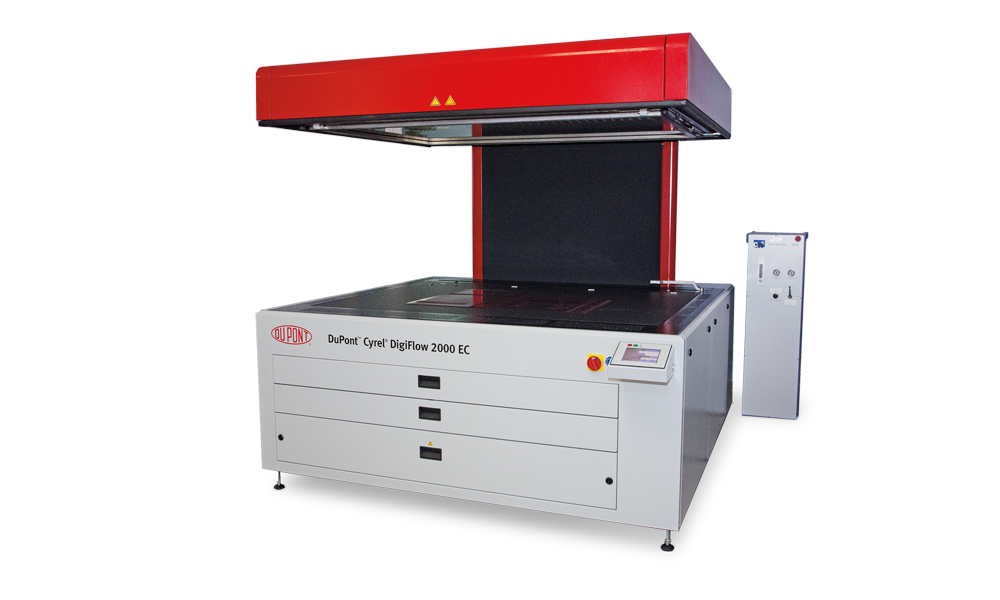 Such a modification of the existing line of DuPont™ exposure devices involves adding a camera to create controlled atmosphere during main exposure. As a result, DuPont™ Cyrel® DigiFlow allows reproducing picture elements 1:1 on the plate, ensuring high optical density of a chaser die.
Cyrel® DigiFlow system adds a small amount of oxygen into the controlled atmosphere composed virtually of pure nitrogen (oxygen content – 1,3%). Consequently, 1:1 picture reproduction is guaranteed for various types of thin digital plates, both in the process of thermal processing and in the one with the use of solvents.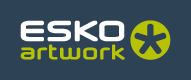 HD Flexo Pixel+ system, innovative ESKO-based solution, was additionally implemented at our company with a view to establish maximum efficient use of all the benefits of Flat Top Dots technology. Pixel+ is a combination of high resolution and new screening algorithms. Screening technology of Microcell chaser dies produced by ESKO allows increasing the optical density of dying layer on chaser die elements and achieving even distribution of dies by creating microstructures on the form's printing surface.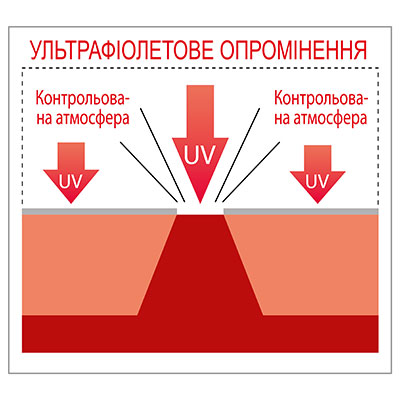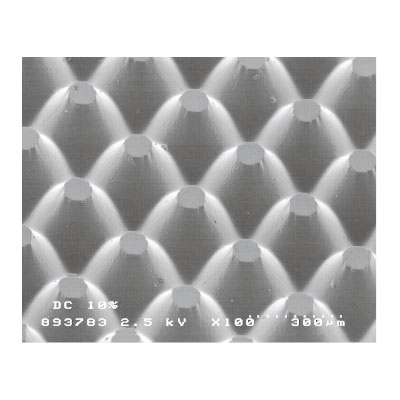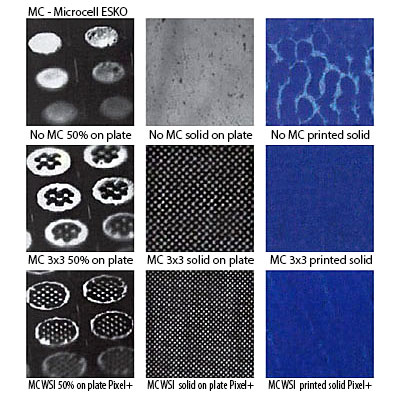 The key benefits of digital flexo forms produced with the DuPont™ Cyrel® DigiFlow technology and ESKO-based HD Flexo Pixel+ include:
1:1 picture reproduction;
Increasing chaser die's optical density;
Proper color distribution;
Subtle design details reproduction;
Exceptionally high resolution1 item sixed signs are printed with discretely defined edges without losing such textual elements as serifs;
Smooth transition of halftones to white color without raster in lights breaks inherent in flexo (HD Flexo 2);
Contrasting reproduction of weak tone transitions;
Full tone range with extended color range;
Stable and foreseen printing;
Printing quality comparable to offset and deep printing.
The combination of Cyrel® DigiFlow system and HD Flexo Pixel+ allows controlling the form of various dot structures on one plate. This process results in creating the highest quality flexo form fit for achieving higher contrast and full tone range in the process of printing.
Improved CDI Spark 4835 optics for Pixel+ and programmed ESKO-based FlexRip with the newest screening algorithms enable to take into account all flexographic printing peculiarities and producing the highest quality flexo forms in the process of preparation and placement of the picture on a photopolymer.
Additional introduction of Digital Flexo Suite software from ESKO has given us the opportunity to combine CDI Spark 4835 laser graver and FlexRip raster system with the Kongsberg VL20 cutting plotter, with a view to maximally automatize the process of preparing data for the exposure and cutting out of cliché and to drive the technology of producing cliché to the highest possible level.