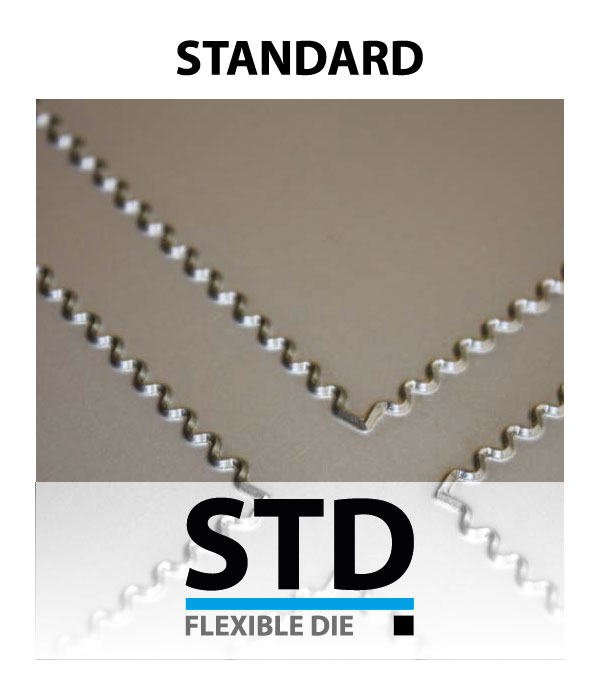 Our cutting dies are made of high-strength steel using up-to-date CNC technologies. We guarantee the maximum achievable tolerances, maximum service life and economical operation when used on all types of cutting equipment (rotary, semi-rotary, flat).
Quality:
PAPER (cutting angle 80°);
FOIL (cutting angle 60°, 70°, 80°);
THERMOPAPER (cutting angle 90°).
Cutting angle is variable from material.
Cutting:
height – 0,30-1,00 mm;
tolerance +/- 0,002mm;
standard height – 0,440mm;
thickness material – 250mm;
3 different cutting height.
Descriptions:
Format – max. 580х900 mm;
Apliccation – rotary, flat;
Apliccation – Paper, PE, PP, TYVEK, Carton, Thermopaper at all;
Microperforation – min.0,2:0,2
Hardness of cutting edges: 48-50 HRC